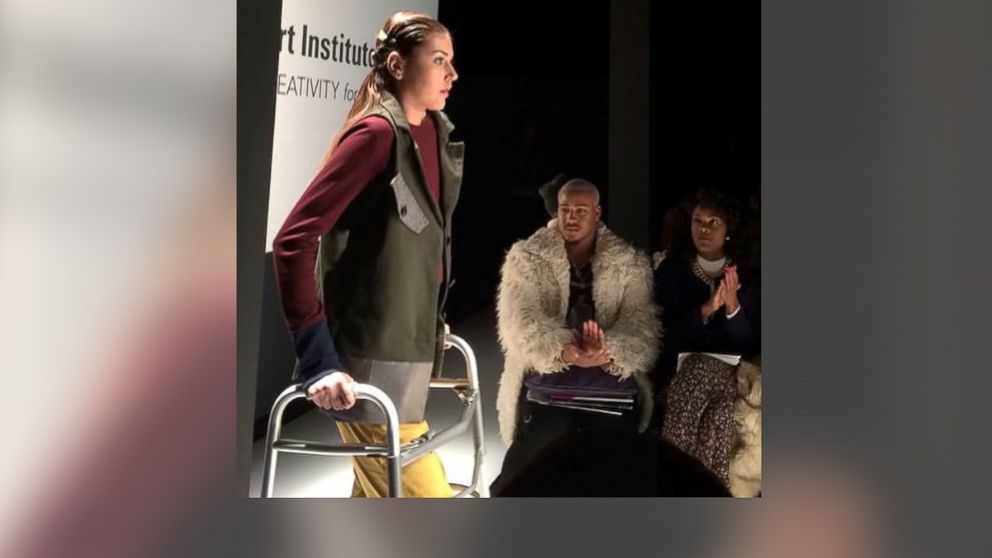 by Calvin Koh, Spring 2015 Marketing Student, Tobin College of Business, St. John's University
Most people don't get the opportunity to showcase their talents to the world when they're in college. For twelve talented individuals from The Art Institute however, February 17th was their time to shine. The Art Institute Show was hosted by the school during Fashion Week 2015 to give twelve students/alumni the opportunity to show off their work on the runway. These twelve individuals have worked hard over the past couple of months, competing harshly against other students for this chance. Shows like these are a great platform for up and coming fashion superstars to show the entire industry what they've got. They are a great avenue for creative and hardworking students to gain the exposure that they need in order to succeed in a highly competitive industry such as theirs.
On the subject of the participants and their work, I was highly impressed with much of what I saw on the runway. When it comes to my own personal style, I like simple and understated. That being said, I was drawn to the pieces by Grace Ahn and Jamaree Eimmanassakul. Grace limited the use of colors in her designs to black and white, with a touch of yellow. I thought that was a very inspired decision. As I saw some of the male models walking the runway with her clothes, I thought to myself "I would wear that". That's how you know you've won me over. Jamaree's designs, while not as eye-catching as those of the other designers', still struck out to me for their simplicity. Her designs, especially the dresses, gave an off an aura of sophisticated chic.
A picture is worth a thousand words. As I look at this photo of model Megan Silcott walking down the runway, a thousand just isn't enough to capture how I feel about this beautiful, strong, and inspiring woman. This is the face of an individual who, after having been faced with a life-changing tragedy at a young age, chose to rise above it all and not let her shortcomings dictate her future. For the past two years, Megan has been fighting a neurological disorder that paralyzed her entire body when she was only 16. As an able bodied individual, I cannot even imagine how terrified I would feel if I were in her position. Through the sheer force of her will and extended therapy sessions, Megan has been able to slowly regain movement in some parts of her body; enough to warrant an opportunity to walk during Fashion Week. I am genuinely inspired by the example Megan is setting and I wish her only the best in her future endeavors.